Rates, Policies & Reservations
Rates: Our rates are by accommodation type, and include: motel rooms, motel rooms with kitchen, and 2 room motel units with kitchen.
Accommodation Type
Rates
2 Queen Room only (sleeps upto 4)
May - October $90.00 - $140.00
1 Queen Room w/kitchen (sleeps upto 2)
May - October $90.00 - $140.00
3 Queen, 2 Room Units w/Kitchen (sleeps upto 6)
May - October $130.00 - $180.00
Please call to verify the lowest rate available during your planned stay with us.
Policies: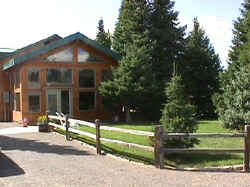 Deposits: You can secure your reservation with a Visa or Mastercard number, or send a check for the first nights lodging. Cancellations: Must be made 14 days in advance for a full refund of deposit. For Reservations or Further Information:

Call us at 406-646-7713.

or E-mail

westwoodmotel @ hotmail.com

We are the economical and ideal place for the tourist, fisherman, and hunters. Open May - Oct.